Dennis Porter
Producer
Writer
Director
Marketing Consultant;
Dennis Porter Marketing
Creative Director;
Ad Com International

CONTACT DETAILS

dp@dennisporter.com
Mobile: + 61 0 414 889 361
Mail Address:
PO Box 5216 G.C.M.C. QLD
Australia
PRODUCER CREDITS
Documentaries
Australian Success Story In Space
Shark Hunter
Hidden India
(Series of six one hours)
Stories in Stone
In the Name of Love
Might, Majesty & Mysticism
700 Million Faces
3000 Years of Conflict
Short Films
(Over twenty commissioned 5 - 20
minutes)
Corporate, Commercial & Industrial,
Training & Promotional.
Television & Cinema Commercials
(Over six hundred)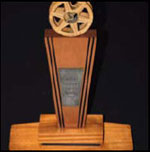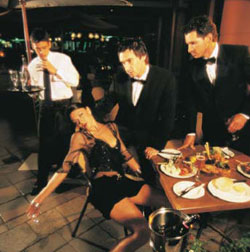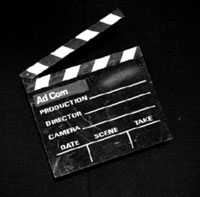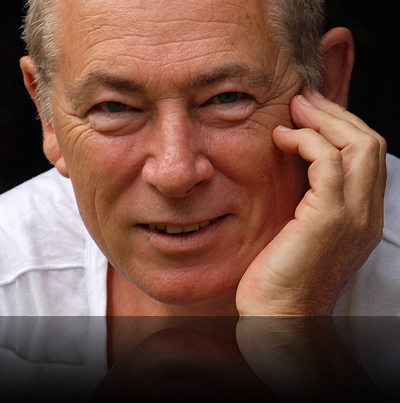 Overview
It may seem strange that a creative director of an advertising agency - responsible for strategic marketing, creative concepts, writing, producing and directing - is also an award winning cinematographer.
This is a result of a career that commenced in a commercial photography studio supplying leading ad agencies, and then starting his own studio that became one of the leading studios in Brisbane at the time.
With 30 years experience as a professional producer Dennis has written directed and shot more than 600 TV commercials, Cinema commercials, short films for corporate, industrial and training, and produced 8 hours of Documentaries for international television.
Amongst these are the Hidden India series which achieved highest rating in its time slot when shown on
Australian broadcast television and Shark Hunter which ran on America's PBS for over 5 years.
Early creative recognition and professional industry awards include a gallery of his still photography, at the age of seventeen, published in Brisbane's Courier Mail newspaper, David Koffel Australia Cinema Award, many gold and silver awards from the Brisbane Art directors Club for television commercials and still photography, SUNNIE Award for jingles, and Urban Design Award for Couran Cove Resort marketing.
Dennis' ad agency, Ad Com International, is a well respected, full service advertising and marketing consultancy and production facility for media. Business credentials, resources and references can be provided by contacting dp@dennisporter.com
Today Dennis has reduced his ad agency involvement, remaining as a creative consultant to a select client base, to enable time to pursue his first love of film production. The following lists of projects are in various stages of development, from concept and draft script to pre- sale, to preproduction and production phases. The projects represent a diverse range and are designed to be of high commercial and entertainment value
to their intended target markets. All will be produced in Hi Definition and structured for both traditional broadcast and emerging media applications.
Slate of Products
• World's Best Dirty Jokes (Sitcom - pilot in pre-production)
• Space Gang (Children's TV/ITV series - script development)
• Cafe Le Monde (Tele-movie - first draft script)
• The Swagman (Tele-movie – in script development)
• The Coin (Short film for TV/ITV)
• Reality TV show (Concept stage)
• Documentary (Research stage)